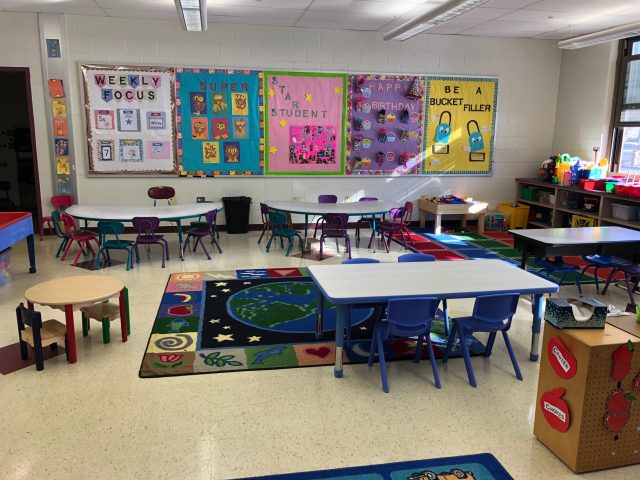 Green Brook Township Public Schools Preschool Program
Who we are
Our preschool program serves students at all stages of development, ages 3 to 5 and is open to both Green Brook residents and non-residents of surrounding areas.  We use the state-approved Creative Curriculum to address language, social-emotional, physical, and cognitive development. Classes are taught by experienced certified teachers who address both general and special education needs.  
Our full-day preschool program offers our youngest learners the opportunity to acclimate to the school setting in a nurturing, developmentally appropriate environment while fostering the foundational skills they will need to be successful.
Schedule
In addition to the curriculum, students in the GBTPS preschool program receive exposure to related arts, such as art and physical education.  Because it is a full-day program, time is also provided for rest. School hours are 9:00 am to 3:45 pm.
Enrollment information 
There are limited openings available and please note that your child must be potty trained prior to beginning the program. Please register here. Current students who remain preschool-age next year will be contacted to confirm re-enrollment.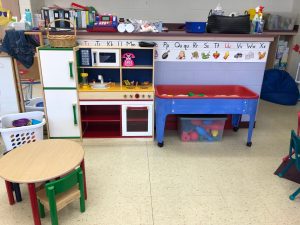 Registration is accepted throughout the school year or until the program is full.  Applicants who submit registration after all openings have been filled will be placed on a waiting list.
Pricing & Transportation
Green Brook Township Public Schools offers competitive pricing for preschool.  Tuition is $800.00 per month. A $250.00 registration fee is required and will be deducted from the first month's tuition. Checks are made out to "Green Brook Township Public Schools".  Applicants who do not receive a spot will have their registration fee returned.
Transportation is offered to Green Brook Township residents.  For an additional cost of $80 per month, your child can be transported to and from school by bus.
Questions?
Questions about registration should be directed to Karen Kirchofer at (732) 968-1171 X1300 or via email at kkirchofer@gbtps.org
For other inquiries about our preschool program, please contact Lisa Ferreira at (732) 968-1171 X1300 or via email at lferreira@gbtps.org.