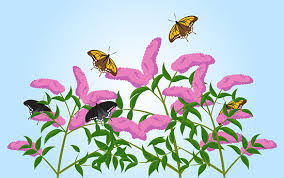 Welcome to the Guidance Webpage! 
Mrs. Ann Kessler, GBMS School Counselor
phone: 732-968-1051 ext. 2050
akessler@gbtps.org
Information for 8th Grade:
Eighth Grade Student Orientation at WHRHS
Tuesday

evening,

April 26th

starting at

7:00
Performing Arts Center
For additional information and agenda visit WHRHS website, main webpage.
        The Work of the Middle School Counselor
Middle School Counselors Help Students. . .
to develop personal awareness and explore career goals
to develop communication and interpersonal skills needed to relate well to others
to transition through the young adolescent period
The counselor's primary task is to help students become better learners by providing a comprehensive program that includes responsive services, individual planning, systems support and a guidance curriculum.
Guidance Curriculum
The GBMS Guidance Curriculum addresses three areas of a student's development: social/personal, academic and career. The counselor works with students individually, in small groups and through classroom instruction to help them succeed in these areas of growth.
Committee for Children's:  Second Step and Steps to Respect  Steps to Respect: A Bully Prevention Curriculum
Students in Grade 5 learn the following topics in bully prevention:
How to recognize bullying behaviors
How to safely refuse bullying
How to report bullying
Responsibility of the upstander
Lessons for the 20014-2015 school year will occur in minimesters of approximately one month for each 5th grade class spread throughout the year. Please refer to the 5th Grade webpage on this site for additional information and the schedule for classes. These lessons are part of 21st Century Life and Career Skills.
 Second Step: A Violence Prevention Curriculum  This curriculum is taught to students in Grades 6 and 7. Topics include the following:
empathy training
impulse control
anger management
social problem solving

Have the courage to say no. Have the courage to face the truth.
Do the right thing because it is right.
These are the magic keys to living your life with integrity. W. Clement Stone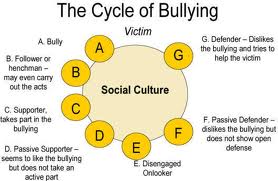 "Be the 'G'"!  Students learn that in any bullying situation bystanders or participants assume one of eight roles. Each role is designated alphabetically. Letters are assigned behaviors in the following ways:
A-bully
B-follower
C-supporter
D-passive supporter
E-disengaged onlooker
F-possible defender
G-upstander
H-target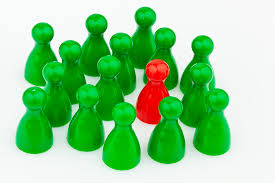 Students understand the behaviors assumed by each of the above roles. Of the six bystander roles, only the "G" or "Upstander" actually helps the target. Students also listed a minimum of six behaviors the upstander could do to help the target that do not require addressing the bully directly.   Students participate in role plays designed to heighten their awareness of the power inherent in the roles of all bystanders if they all unite and: "Be the 'G'". Talk to your child about the behaviors of the bystanders. Ask them about the picture above of green and red markers. The colors are symbolic of two of The Six Pillars of Character: green represents "responsibility" and red, "caring". How are we "responsible" for "caring" for the victim? What role does your child assume as a bystander (or upstander)?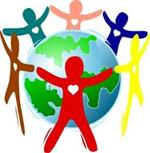 We pledge that silence is unacceptable when someone is being hurt by words or actions. We will not accept bullying in our school.
We will Stand Up! We will Speak Up! We will Stop Hate!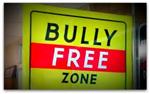 Helpful Bully Prevention Websites:
www.stopbullying.govwww.stopbullyingnow.com
http://charactercounts.org