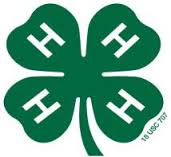 Save the Date!: February 18th, 2023
Join us for a workshop open to youth in grades 5-8 that dives into this year's 4-H STEM Challenge. Designed by Rutgers University, Explorers of the Deep, focuses on the mysteries and adventures of ocean exploration! Youth learn how to use science, technology, engineering, and math (STEM) to explore Earth's Ocean and how it relates to all life on the planet.
Cost: $35 – Includes "Explorers of the Deep" kit to take home.
Register by February 10th
More info: https://4HisTOPS.org/events/explorers-of-the-deep-2023
Flyer: explorers school flyer 23